TOP 5 CATFISH RODS FOR 2018
Did you know a Catfish can weigh as much as a human? No wonder you need a special rod for Catfish fishing. These aren't your average catch-and-release sunfish and they certainly aren't your small baitfish either.
Catfish require determination, patience and their own set of gear.
What goes into a Catfish Rod?
What makes a Catfish rod different from a regular fishing rod? There are several factors that play a crucial role when picking out a rod.
For starters, there's the type of rod you want, the material in which the rod is made out of, how long the rod is and lastly the action and power the rod has.
Before we give you our top 5 Catfish rods, here's a guide to picking out your Catfish rod:
What's Your Type?
If you're new to the waters, the best way to categorize the two styles of Catfish fishing is spinning and baitcasting.
Like everything else, there are pros and cons to both spinning and baitcasting rods, but it can be summed up based on experience. Spinning rods are typically a better choice for new anglers and baitcasting is best for more experienced and skilled anglers.
A spinning rod is only recommended for beginners because it's suited for lighter tackle and smaller fish. Baitcasting is suggested for more experienced anglers because the rigs are used with heavier line and lure to target larger fish.
The trick with either one is to be sure to pair your rod with the same type of reel.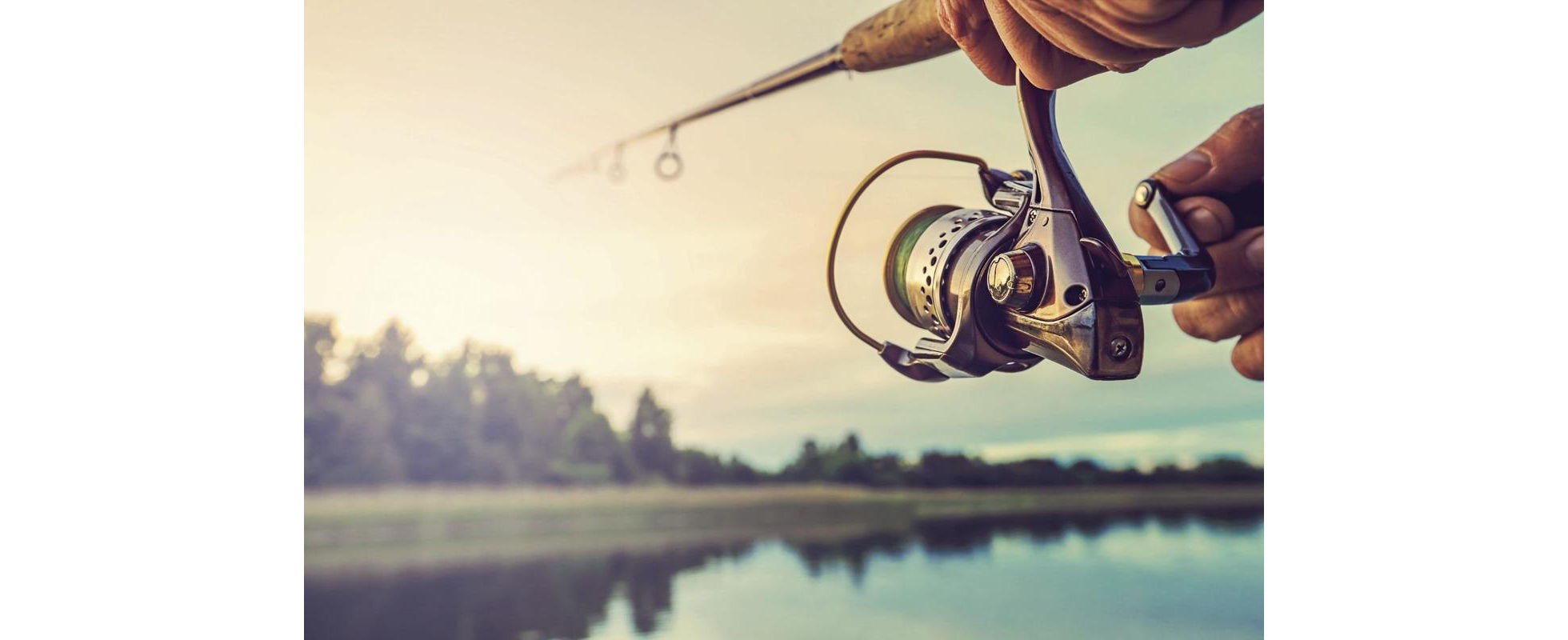 Fiberglass, Graphite and Composite Rods
You picked your style of rod, now what? Material is just as important as figuring out what kind of rod you want. Most Catfish rods are constructed from fiberglass, graphite and everything in between.
There is no right or wrong answer to which is better. It depends on what you're looking for. The materials in which a Catfish rod is constructed from ranges in cost and performance.
Fiberglass rods are probably the most common rods because of its strength and durability. They are lighter and have a bit more flexibility than the graphite and composite rods. Aside from that, it's also affordable which is ideal among anglers.
Graphite rods tend to be stiffer, but still allow you to detect light nibbles. They are more expensive than fiberglass rods, but the price doesn't deter away from quality or performance.
Composite rods are the combination of fiberglass and graphite definitely putting them at the higher end in terms of cost.
Big Cats vs. Small Cats
Catfish rods come in a variety of lengths. The average angler aims for a rod between 7 and 9 feet long. Smaller fish like 1-pound farm pond Catfish are easily caught using a shorter rod and bigger Catfish are caught with longer rods. This is because more experienced anglers seeking bigger Catfish are more comfortable with the longer rods. Those chasing the big cats usually prefer longer rods so they can have room to work with. It's safe to say most anglers encourage finding a rod within the 7-to-9 foot range.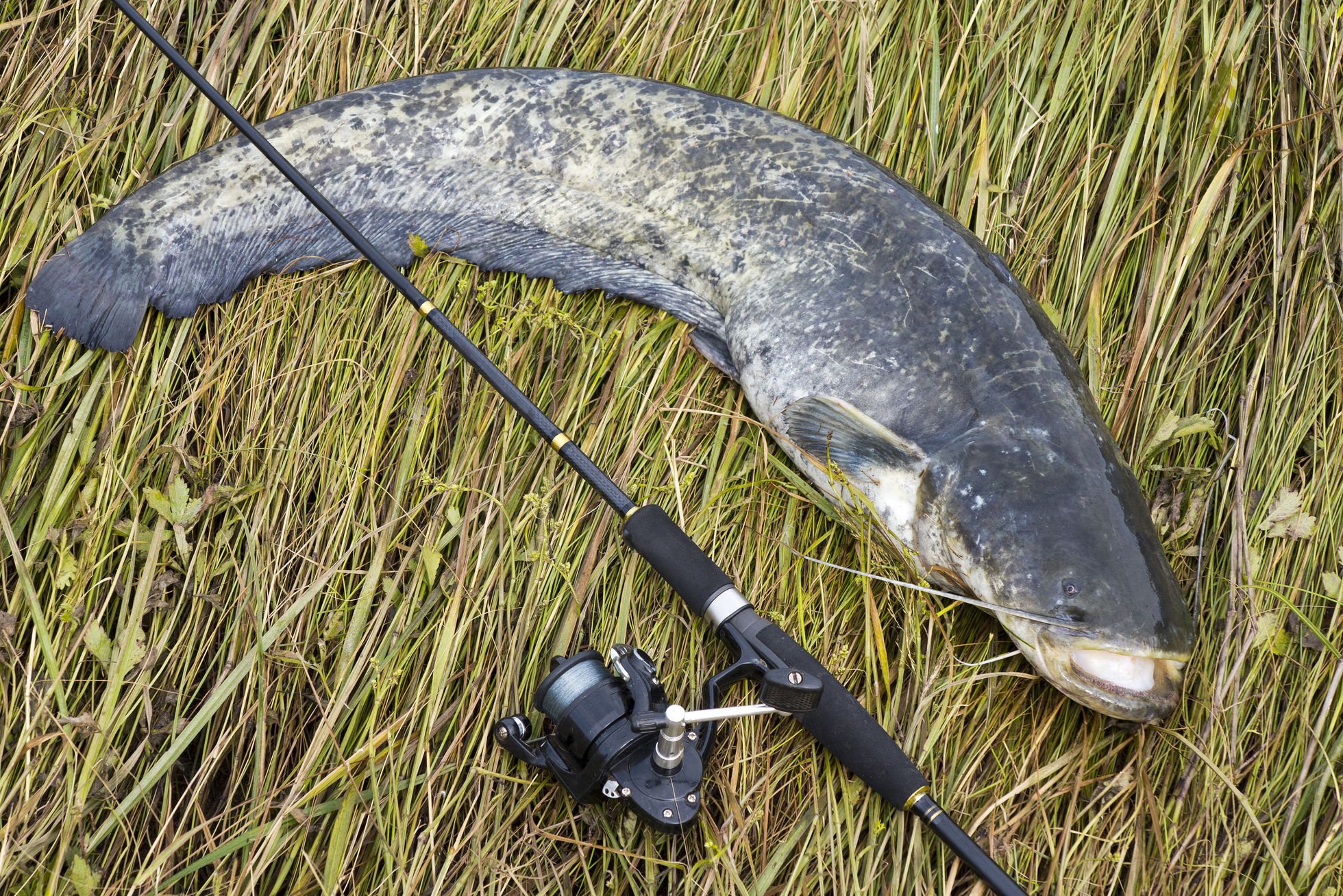 Action
We're all about the action. Well… it's all about what you're after. If you're chasing after large Catfish and using heavy weights, a slower action rod would probably suit you best. But, if you're wanting to catch smaller Catfish or use finesse-oriented techniques then the faster actions would be best.
Action just means the flexibility of the rod under pressure.
Rods labeled as having slow action flex along the majority of their length. And those with extra-fast action rods only flex at the very tip.
Power
Just like there's horse power in cars, there's power in rods for fishing. The heavier the power the more backbone you have. For Catfish fishing you definitely want a rod that won't flex as easily. Surprisingly, even smaller Catfish can put up a good fight. Overall, having a medium-heavy or heavy power will get you your small cats and the occasional monster cat.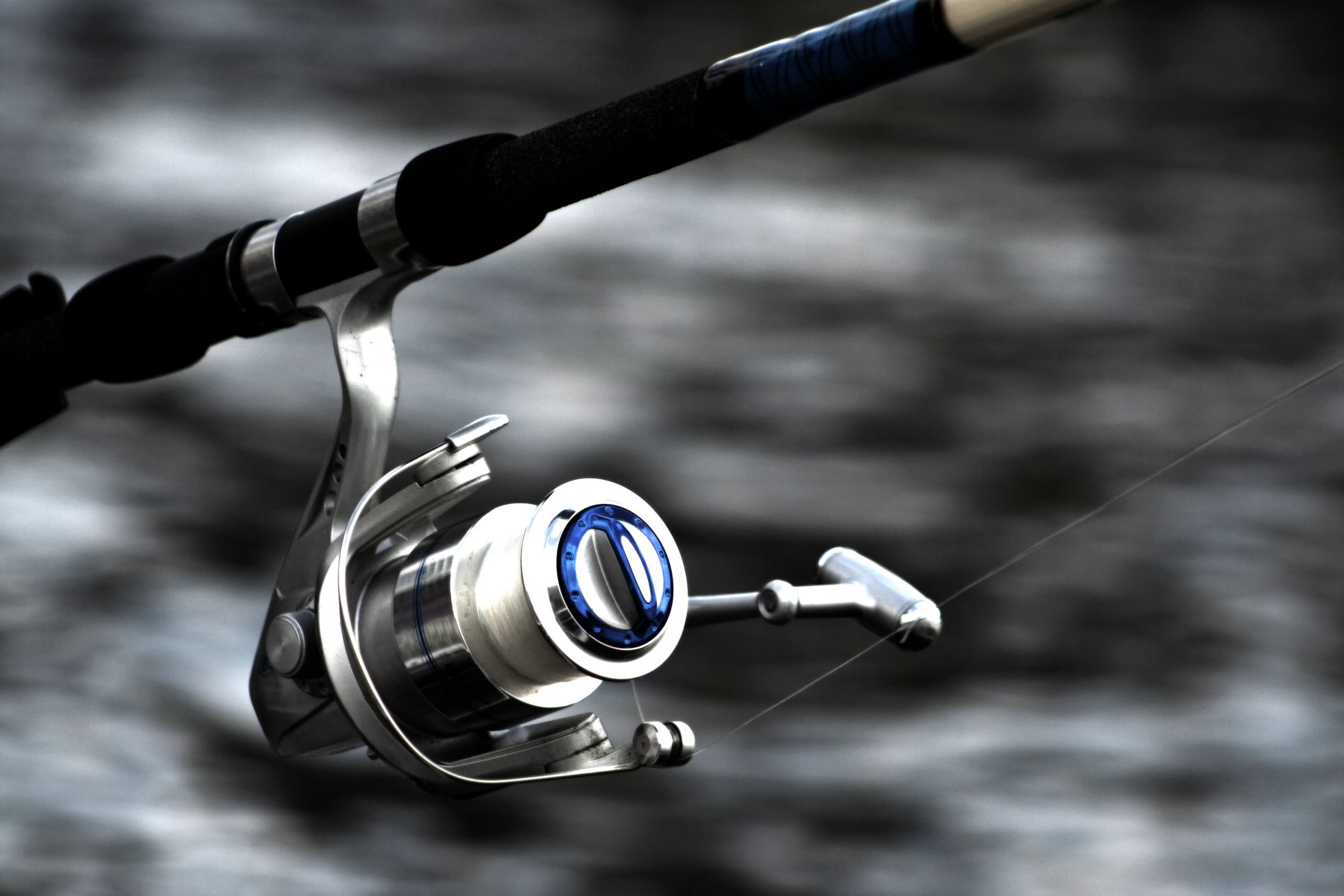 Top 5 Catfish Rods
Best Spinning Rod:St. Croix Avid Series Spinning
If you're a Catfish angler who prefers spinning over baitcasting, the American made St. Croix Avid Series Spinning is an excellent choice. The St. Croix Avid series has multiple rods varying in different lengths, powers and actions. Most anglers have great luck with a 7-foot, medium power, fast action model.
The St. Croix Avid Series Spinning is known for its impressive strength and sensitivity. It's an incredibly lightweight rod and made from premium, high-modulus graphite to detect the slightest nibbles. It also has a select-grade cork handle for durability and a comfortable grip.

Best Night-Time Casting Rod: Berkley Glowstik Casting
As one of the most well-known fishing brands in the industry, Berkley made a Glowstik that is a must-have for sporting Catfish in low-light areas. This rod has a dial that activates an LED light that is optimized with a fiber-optic cable creating a full glow to the rod tip, so you can continue fishing long after the sun goes down. It's constructed from fiberglass blank and has extended rubberized shrink-wrapped handles.

Best Rod-and reel combo: Ugly Stik Catfish Spinning Combo
Trying to mix and match your rod to your reel can be a real pain, especially if you're just getting your feet wet and giving Catfish fishing a try. We recommend getting a rod-and-reel combo, so that way you'll be on your toes ready to go. Ugly Stik is one of the leading rod manufacturers in the world, and they produce a fantastic Catfish rod-and-reel combo. For a company known to make beginner and experienced rods, this combo is an excellent mixture of value and performance.

Most affordable: Rippin Lips SuperCat
When searching for the most affordable, yet quality rod, you can't go wrong with the Rippin Lips SuperCat. Don't be fooled, you certainly don't have to fork over the cash just to enjoy fishing. This Catfish rod is affordable and fun for everyone. The SuperCat rod is one of the most inexpensive Catfish fishing rods on the market. Although low in price, it's still a quality rod, so you can be successful at your new hobby.

Enjoy this Fall season with Catfish fishing. Grab a rod and get fishing!
Cast Away,
The Bubba Crew