Saltwater Multi-Flex Interchangeable Set
Details
https://www.bubba.com/knives/fillet/saltwater-multi-flex-interchangeable-set/1134165.html
SKU: 1134165
Promotions
A first of its kind, the Multi-Flex is the ultimate fillet knife for your saltwater fisherman. featuring two different full-tang blades (9" serrated flex and 9" Stiff), the Multi-Flex brings the best of BUBBA all into one set. An EASY-TO-USE SQUEEZE AND SLIDE MECHANISM allow you to switch between blades quickly and seamlessly while the Flex-Change locking system keeps the blade safe and secure. Our Signature BUBBA NON-slip GRIP HANDLE provides a consistent and classic feel to our new style of knife. The Multi-Flex comes in a premium hard-sided carry case with a watertight seal, quick access handle and blade storage, and a flexible organizer for added storage. THE FILLET KNIFE WILL FOREVER BE CHANGED.
Features
Iconic non-slip grip handle
2 blades included
lanyard hold
safety guards & trigger gripsqueeze and slide mechanism for blad removal
New Premium Hard-sided storage
watertight seal with IPX7 waterproof raiting
handle and blade storage
9" blades with 6" handle, overall 15"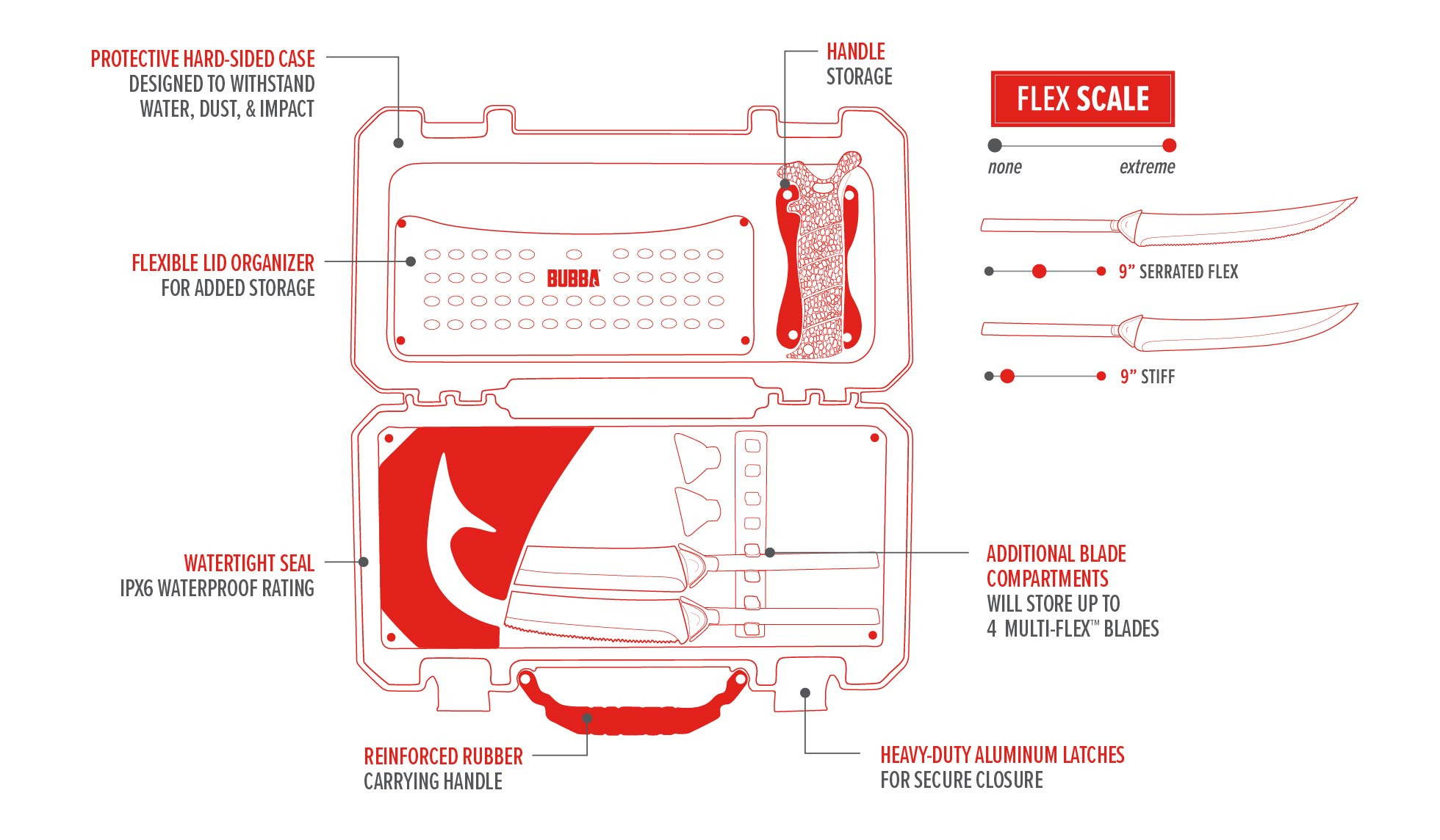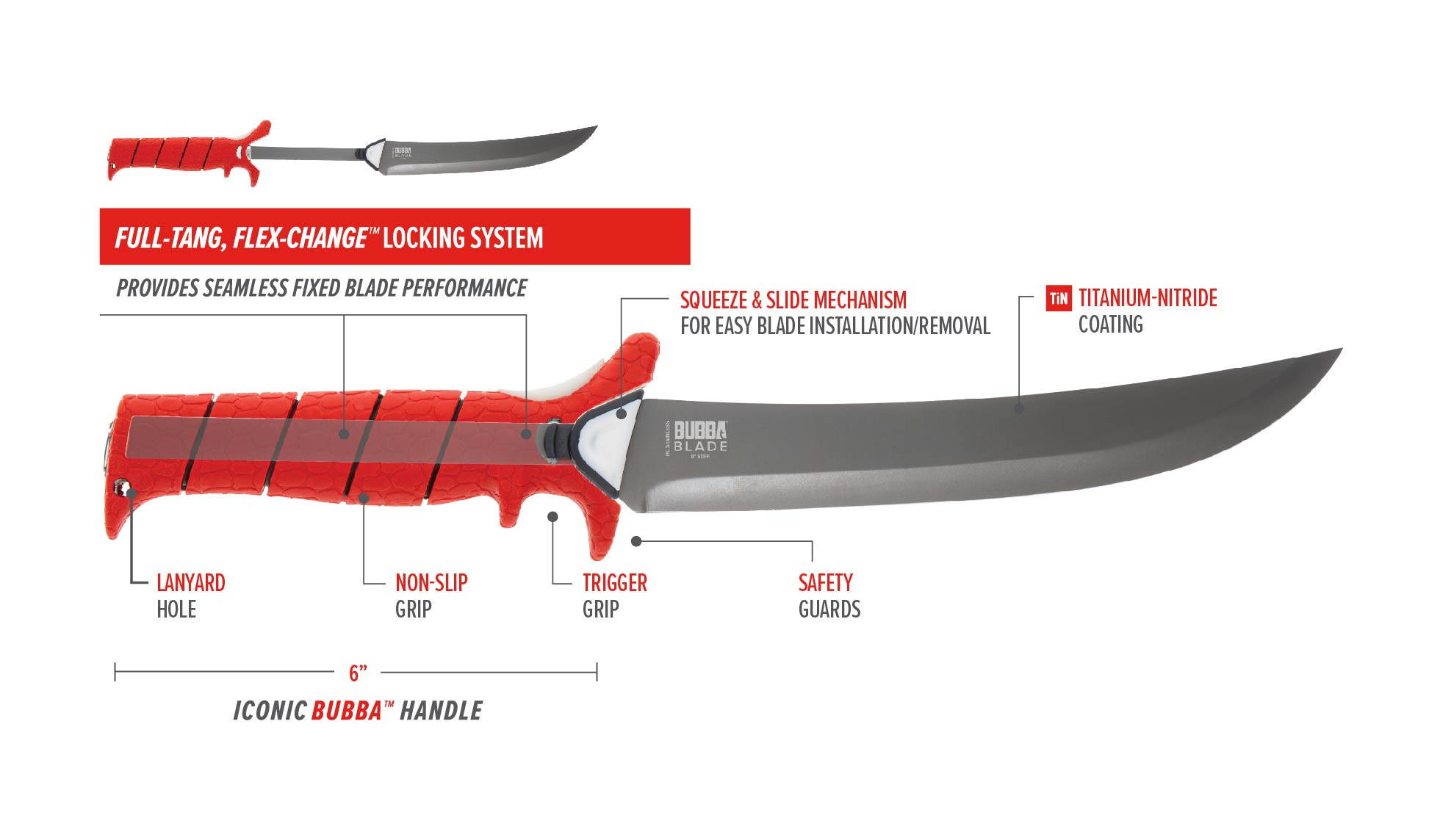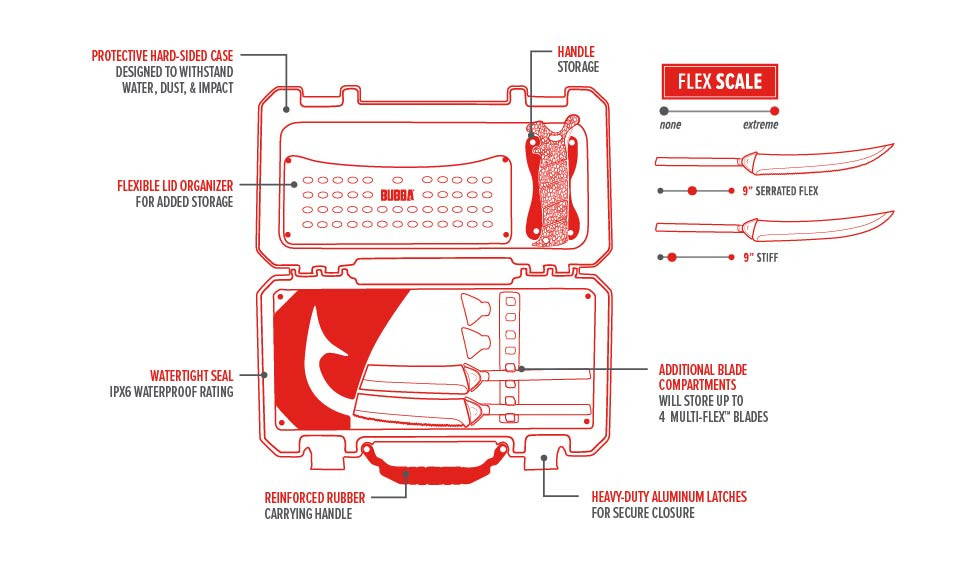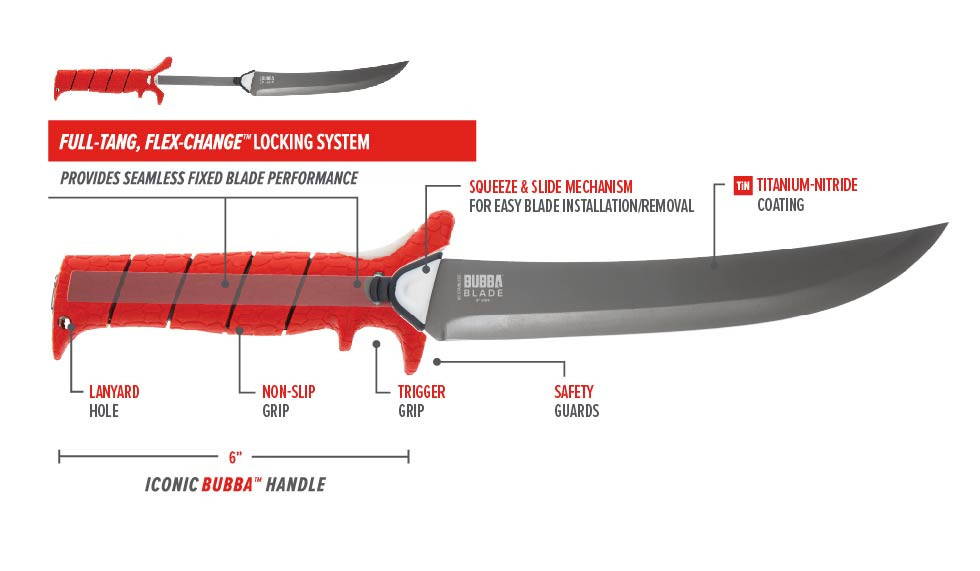 2 BLADES INCLUDED: 9IN SERRATED FLEX & 9IN STIFF
New Premium Hard-sided storage
watertight seal with IPX6 waterproof rating

lanyard hole
Iconic non-slip grip handle
safety guards & trigger grip squeeze and slide mechanism for blad removal